Discussion Starter
·
#1
·
Finally got out between home projects for a couple of hours yesterday. It's been a tough summer for me to find time to fish. Between a new kiddo, new position at work, selling our house, and getting ready to move halfway across the country.........I haven't had much time to fish at all.
We didn't catch a ton of fish, I think maybe 6-7 total......this is more of a big fish vs. quantity lake. Luckily with no tournaments left this summer I'm able to spend time on lakes I enjoy fishing vs. spending time on tourney waters practicing. I gotta say it's really nice to fish with no pressure and just hang with a buddy for a day.......it's been a while since I've been able to just go for fun.
99% of the last minute home projects are done and the house will finally be listed tomorrow, so maybe I'll get a couple of outings in the next couple of weeks while we wait for the house to sell.
4lb fish caught by my buddy Dan: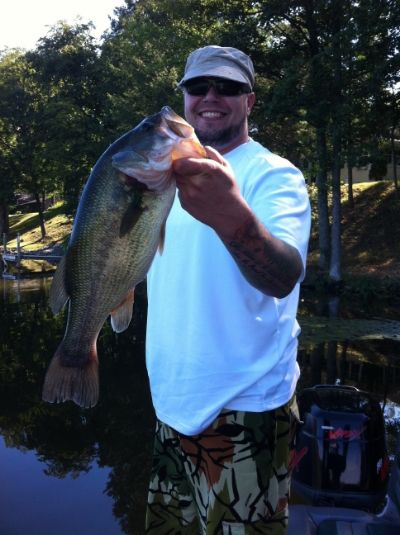 5lb fish caught by me: