Discussion Starter
·
#1
·
Made the stop at Butterfield Lake this weekend despite all the talk of algae blooms and herbicide in the water. Lots of rumors going around that youre not supposed to eat the fish or swim in the lake. Rumor has it a couple dogs died after drinking lake water but that's just hear say.
Anyways, the weather didn't cooperate...pouring rain for half the day but the fish didn't seem to mind. Water temps came down a little bit into the upper 70's and the weeds are still terrible...very sparse in spots. The fish seemed to be really bunched up. When you caught one, there were several more with them. At one time me and my co-angler culled seven fish on seven casts in a row between the two of us. It was incredible, lots of fun and a few big fish to boot.
I caught all mine on a black and blue jig and pig in the weeds along with a few others, some guys caught all theirs on a senko after throwing a jig with no results...strange how two different scenarios developed.
Top five
1.) Zac Cullen 17.58 4.74 lunker
2.) Jay Knapp 12.05
3.) Clarke Dingman 10.86
4.) Matt Ericzon 10.74 4.19 lunker
5.) Bob Taddonio 10.15
First place big fish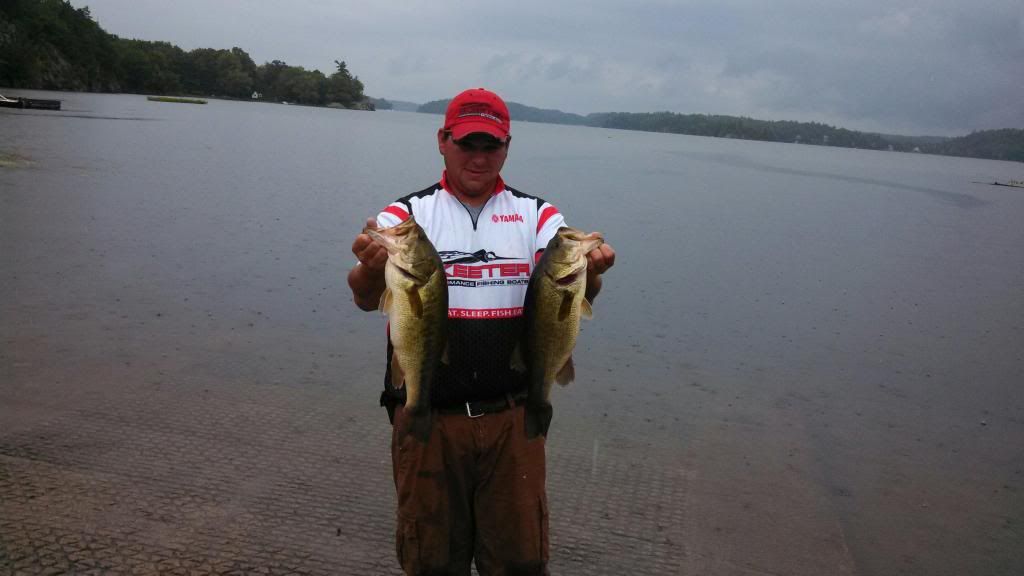 Second lunker