First report in months due to not catching anything over 3.14 since early May. Boo hoo me.
Today I took Mom to our local spot till sundown and as soom as her creature bait hit the water she nailed this healthy healthy fatty!
Maybe pushing 3 pounds but it was a FIGHTER! Definitely over 2 and a half!
On her next cast this happened-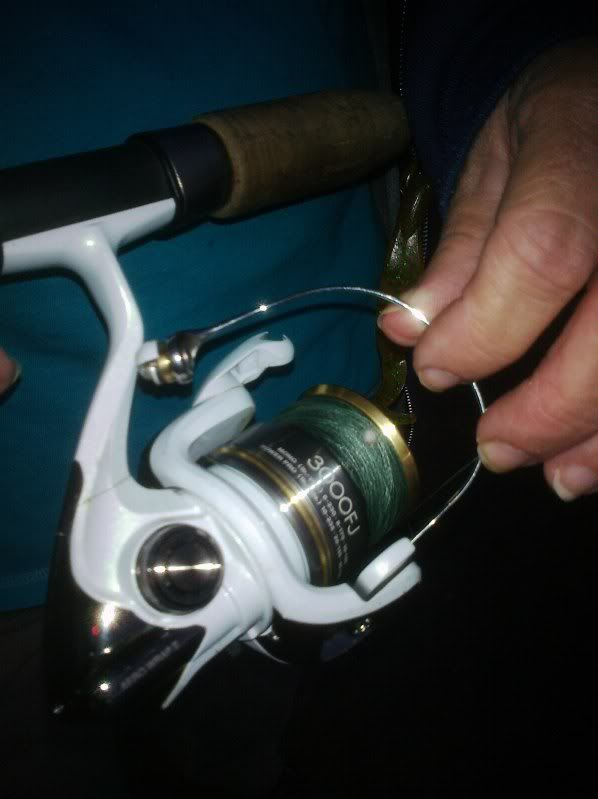 As much of a Shimano fan boy I am we both agreed it was that little piggy that broke her Stradic 3000! Now to see if it can be exchanged at Sport's Authority where she bought it or send it to head quaters in Cali... We still had fun for the hour and a half that we went!
Thanks for reading!