I had two good friends join me in the Ranger this past Sunday for some Drop Shot Smallies on the St. lawrance River. we only had a few hours as one had to go to work. We arrived just after siunrise. moved out to about 40 feet of water, I was using Case Plastics Punkin green Madd Toms(Goby look alikes) All three of got into the fish right away, the firsts were all around the 2 pound mark. We movedand started to work the currant breaks, Sunday we were working in currant around 3 to 3.5 MPH ,so it tough getting boat control, plus we had a strong noff shore north wind to tend with. We did manage to tie into some good ones.
Ian and Tony(pictures taken with a cell phone)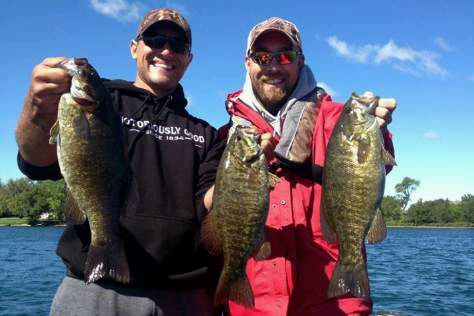 these are two i caught (all released after photo)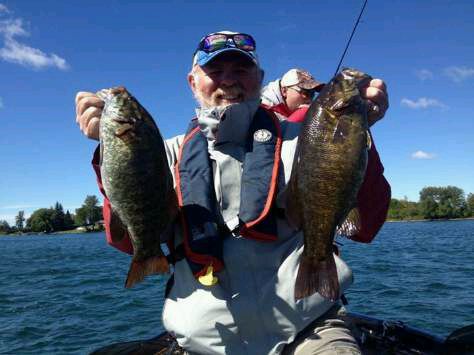 We moved down river to check out a few other spots, but the wind was to strondg and the tempiture dropped ,so we packed it in and head back to the launch. We landed 14 fish, loosing as many so it a great morning on the water.
Next Weekend (Sept 14 and 15) is my Classic. Its a two day tournament for total weight... Ive been looking forward to this all summer.