·
Let the fish be with you
Discussion Starter
·
#1
·
Mark & I decided to hit one of our favorite Reservoirs today. We weren`t thrilled with the forecast heat today, but at least the wind would be low. We get out on the lake about 7:45 am in a dense fog. Fortunately, I have way points on my sidefinder & we use them to safely cross the Lake. We start throwing spinnerbaits on a weed point, & each catch a nice 3 1/2 lber within the first 10 minutes. Looks like a good day coming up. Shortly thereafter Mark loses a nice fish in heavy weeds on a jig. Not to worry, they are biting. We then go 2 1/2 hours without a bump. Finally Mark cheats & puts on a senko. Within 10 minutes he has a 3 lber in the boat, Then another & then this nice 4 + fatty.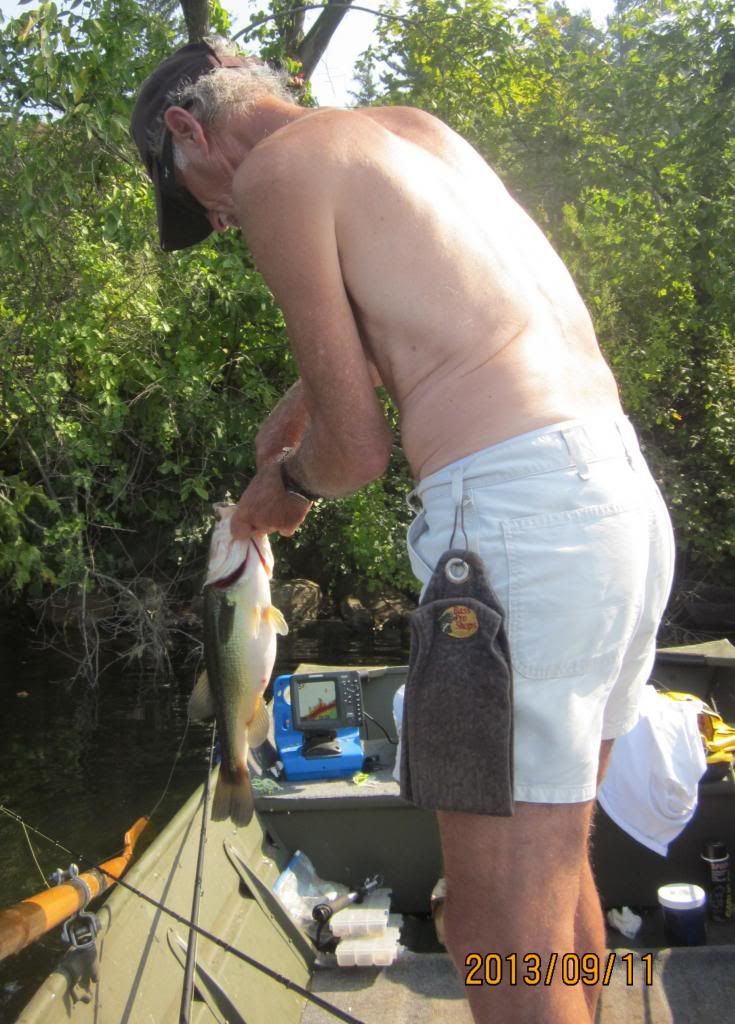 Mark won`t have his picture taken without anything less than a 6 lber, so I had to sneak this photo in. We tgen worked our way North uo the Lake & catch 4 more bass on a variety of Junk, All decent fish.
I then show Mark a nice NEW spot I have found & catch the best fish of the day on a jig & supertail in 15 feet of water.
This guppy weighed 6 lbs 5 oz.
It`s now 1:30 pm & the 90`f heat is starting to get to us. We pack up our stuff & we are on our way home at 2:00 pm..
Get back to Queens at 3:00pm, & it`s 96`f. Mission accomplished. Thanx for reading.
\\\\\\\\\\\\\\\\\\\\\\\\\\\\\\\\\\\\\\\\\\\\\\\\\\\\\\\\\\\\\\\\\\\\\\\\\\\\\\\\\\\\\\\\\\\\\\