Discussion Starter
·
#1
·
Note; this report is in two parts due to picture limit
My step grandfather is a part-owner of the Roxy hotel in cape Vincent. As such we got a free one week stay at the "place where the river (St. Lawrence) and the lake (Ontario) meet.
For someone boat-less Ontario and Lawrence are very tough to fish from shore. Because of the deal we were allowed to splurge on a charter. I decided to go for Salmon, so I posted on a local forum, asking which charter is best. A guy messaged me saying he wasn't a charter but would take us out, if we would pay for gas and maybe give him a tip afterwards. The pictures and the fact that he has never gotten skunked sealed the deal. We set the trip for Friday.
In the meantime, we hung around the lake. We went on a hike that ended on a st Lawrence tributary. The next time I went I brought fishing rods. It was a deep fairly quick river with weeds on either end.
I quickly caught a small bass on a powerbait quick twitch minnow.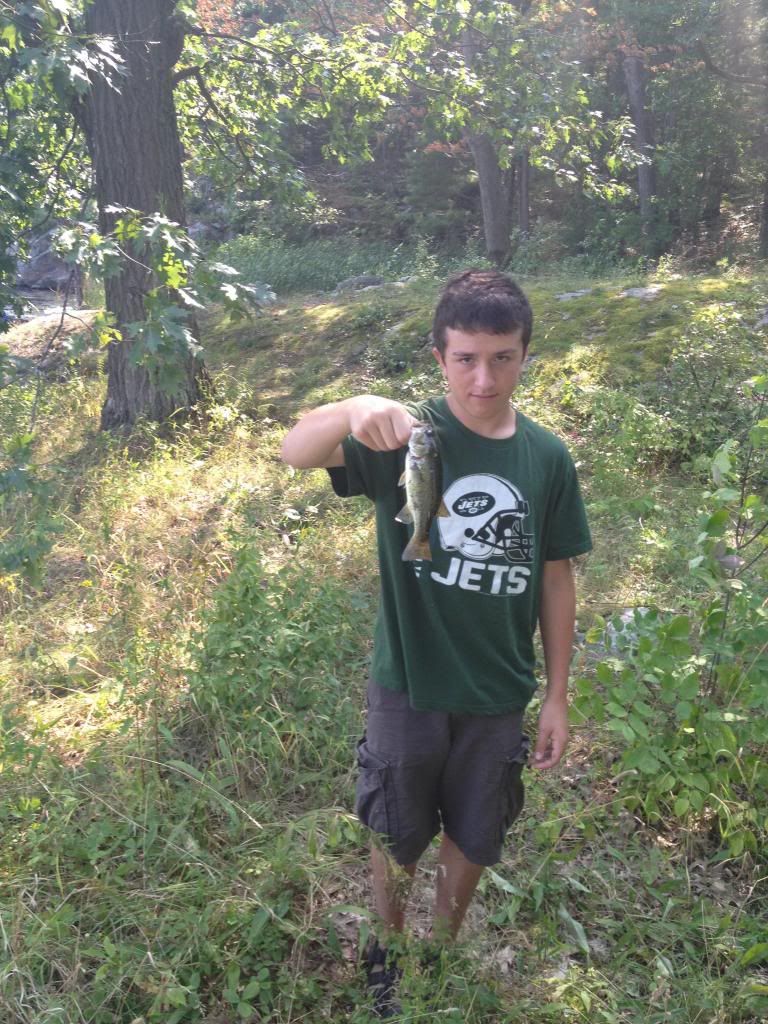 My dad for the first time wanted to get in on the action. He has never really fished before. I set him up on a medium light rod with a grub. I heard shouting and came back to my dad with the chunky 1 lber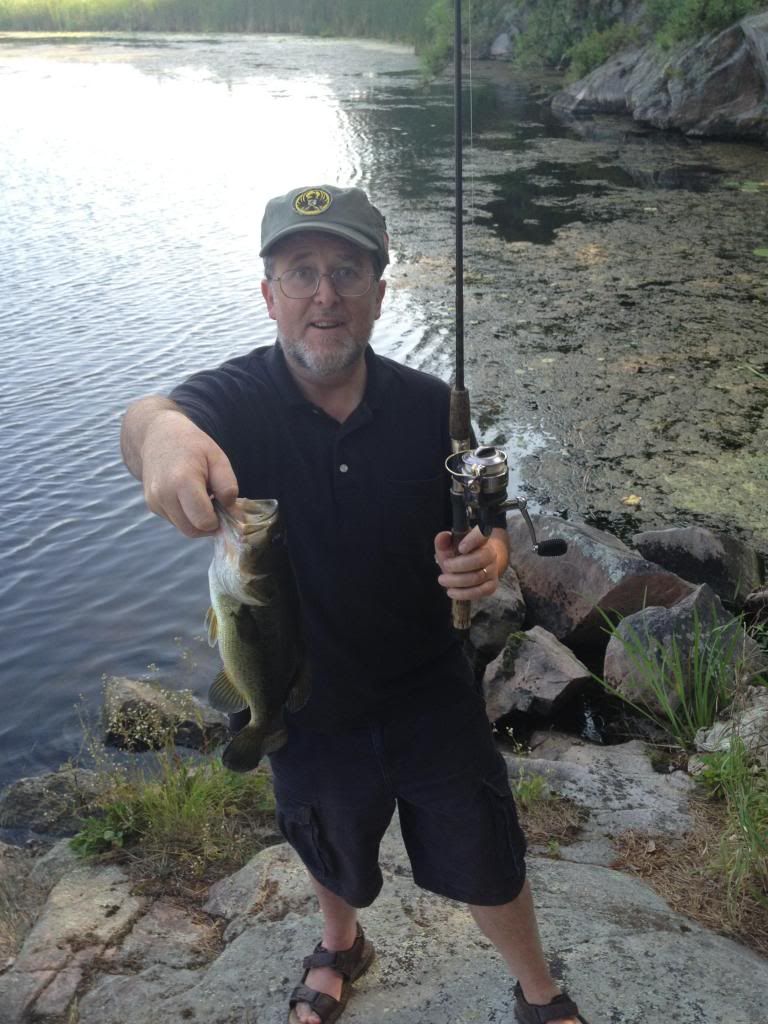 I then turned to my favorite pattern of a tough summer, submerged tree branches. I quickly got a hit on a beaver, and brought in a 2 lber.
Before we trekked 2 miles back, I made a few more casts to the farther branches of the tree. I got a good hit and set the hook on something heavy. The rod bent down and pumped. Unfortunately the fish dove into the weeds right after the hookset. A few more seconds later and the weight disappeared. This would have been my pb lmb, which I would estimate at about 4 lbs. based on fight. So that was disappointing.
Thursday I went to the Salmon River to fish. It was way too early, but I had a good time wading in the river. I had a 20 pound salmon jump up river not ten feet away from me. Unfortunately I couldn't get it to hit anything.