well, I took my friend Nick out for the first time this year. He has been dating my wife's best friend for years. We have been talking about going out all year, but I kept telling him I will get him out when the big fish bite...
Well the water was 74*. Its been steady at that temp for a few weeks now....and tonight was the first sign that the big girls are already starting to get into their fall patterns...However I had to battle 20mph winds all afternoon.
First fish was
5lbs 5oz's
She came on a jig.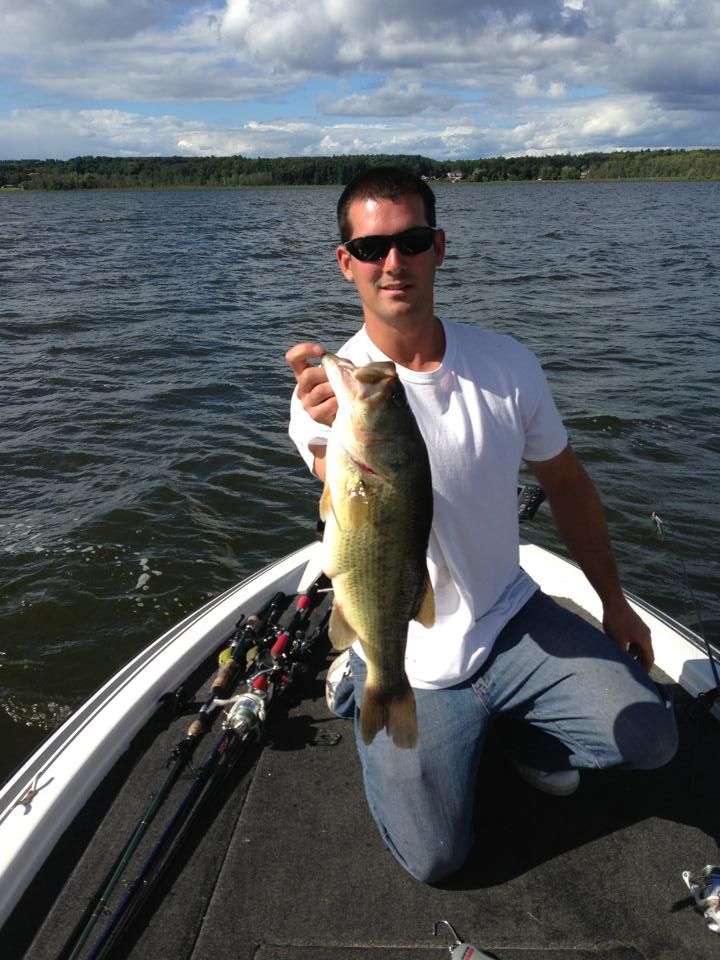 Me and Nick actually had a double with this fish. He got a 3lb 12oz one on a spinnerbait, but dropped it off the side of the boat before we got a picture. He only got one small fish after that for the night.
Next up was this girl....14' of water.
5lbs 10oz's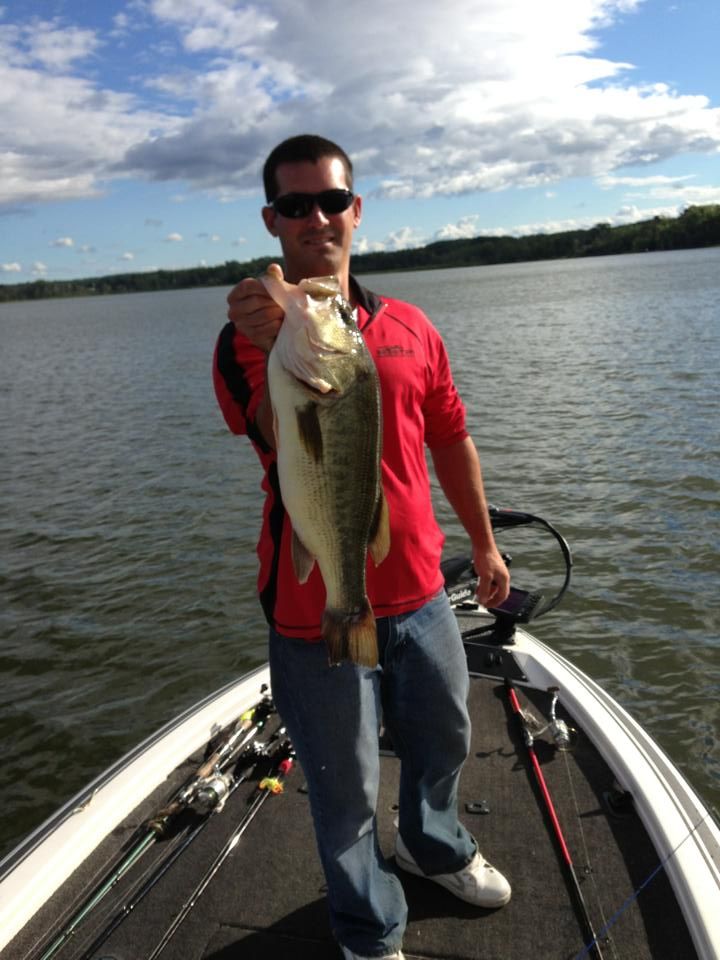 and then right after her, this slob...
6lbs 3oz's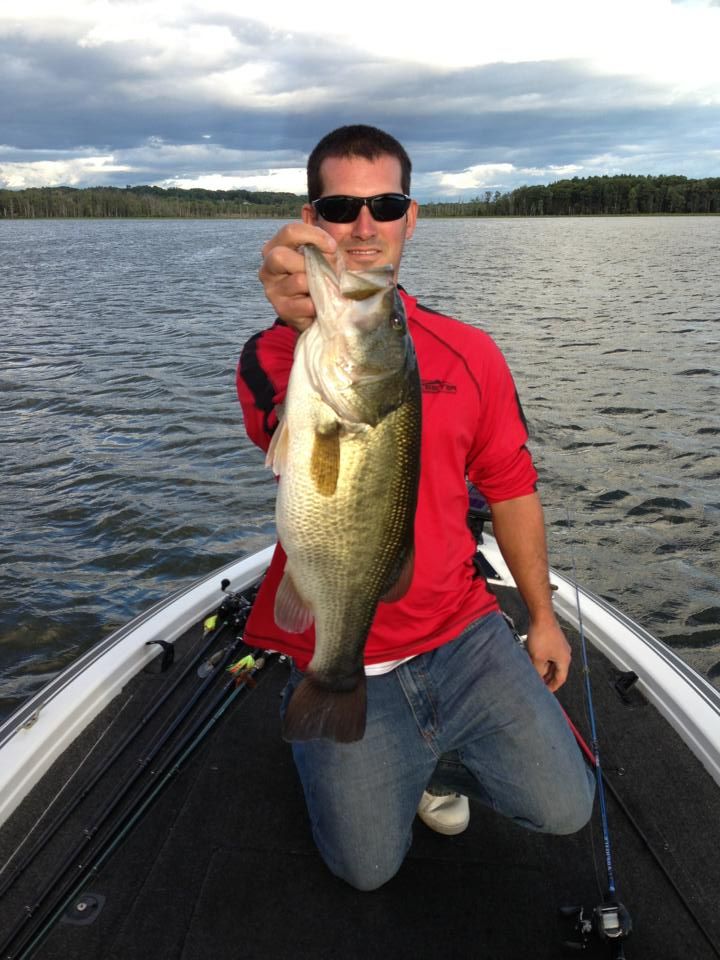 I also got a 4.8 and a few in the high 3's, but they gotta make the 5lb cut mark for picture time. Off they went....now for the fun part....
2 minutes after I pulled into my spot, and nailed the 6.3 a kayaker comes up to me and said there are 2 jet ski's on the other side of the lake, that had him come over to ask me if I could tow them to the boat launch, and they would pay me. I told the kid I would in a few minutes, I just pulled up to this spot (and was marking fish on the sonar). Well, I nailed 3 fish one right after another, after the kid in the kayak left. 15 minutes later, I pull up the trolling motor to head over to see whats going on. As I start my boat, they had a guy in a Open Bow boat already halfway across the lake to them. I figured cool, I dont need to go over there now (which I didnt want to tow them anyways, its not good for the boat) and these guys apparently sucked weeds into their props and couldnt get the jet ski's started (for those of you that know this 300 acre weedy ass lake, you know that putting a jet ski on it, is dumb)....well, I am the last one out of the boat launch around dark....I backed my truck in and get out and look at my hood. They threw Mcdonalds all over my truck. Smeared BBQ sauce all over my windshield and my hood. Threw 2 bottles of coke all over my hood. Paper bags, fries etc. I am pretty furious about it.