Discussion Starter
·
#1
·
Well today was a pretty good day. I had my buddy come up to spend the day fishing who I have been friends with since we were little. I am teaching him how to use a jig, and he ended up catching 10 bass, flipping with his first day. Not bad at all. Now he is Hooked on it.
The water was 74.x * when I got out. This is a great water temp for the big girls. Well around 10am, I put this girl in the boat...
7lbs 12 oz's
and from my buddy's I phone...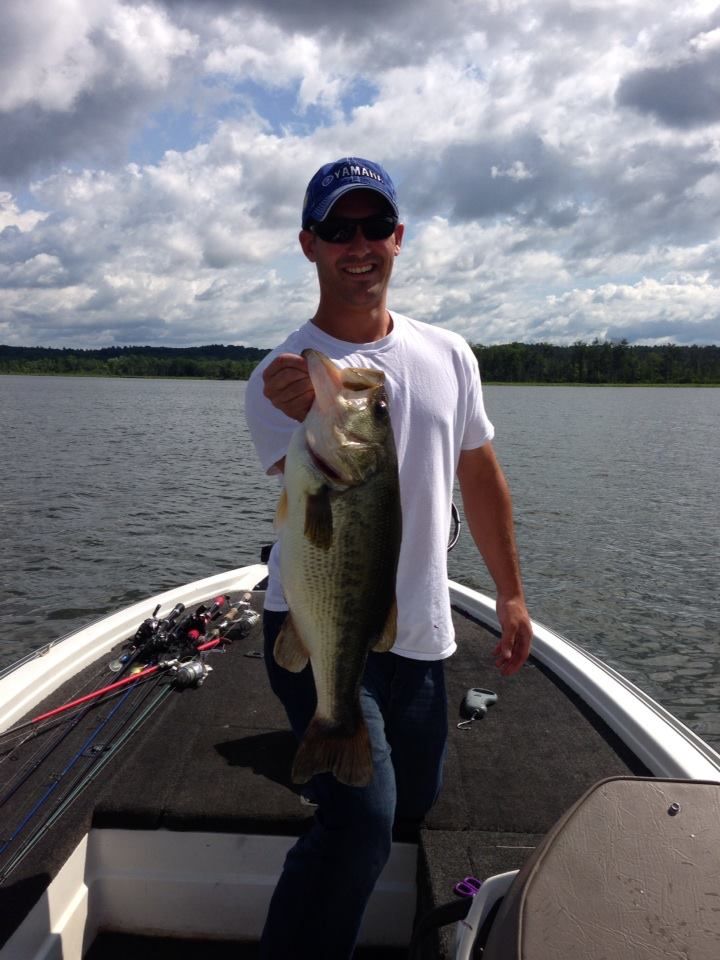 I knew she was a big girl when I set the hook, and she had the upper hand on this one. I told my buddy, to just grab the net. We netted her, and I thought for sure she was going to be in the 8's, but she probably pooped that extra 4 oz's on my boat before I even weighed her (seriously, he shit everywhere). My buddy was dumbfounded. This was the first time he has been on this lake since we went out there in a small row boat when we were kids. He has never seen a bass in person over 6lbs. The best part about it, was I boated her next to another bass boat
We ended up catching about 20 fish between us. Most were small with a few in the mid to high 4's. Nice, healthy fish and obviously eating well.