Discussion Starter
·
#1
·
Well I had the day off from work today due to constant rain and thunderstorms. So I decided to go fishing. Now that my Skeeter is gone, I am back in my small triton for this season. However, I do not have any electronics on it, so I have no idea the depth, or water temperature for today. I am guessing most the fish were around 9-10ft. It started out slow. The weed flipping jig bite was tough. Spinnerbaits and lipless cranks caught them ripping through the shallow weeds, but no fish of size. I decided to try my fall pattern stuff....
pull up to one of my deep points, and first cast gets a
4lber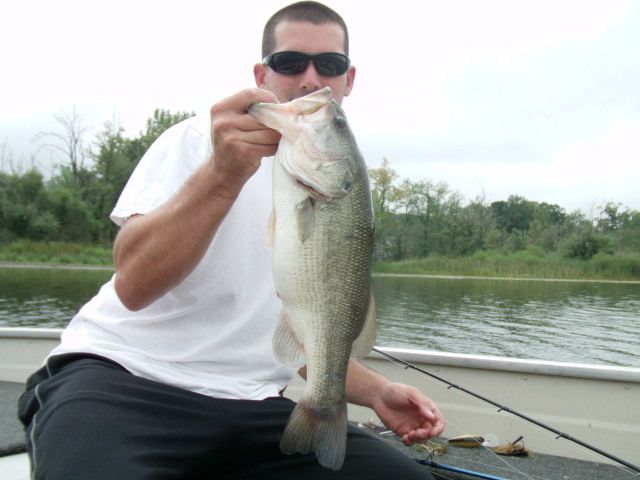 Next cast, I ended up hooking into a 5+ and he threw me off at the boat side...right after that one, I hooked into another one....
now I knew I was on to something. During all this, I am stationary with my anchor down. It was to windy to play with my tiller trolling motor in a aluminum boat (pain in the ass).
Next cast I hook into another one. This one was on a jig and was a GOOD one. Get the fish up to the side of the boat, reach out and he jumps, shakes and spits. He was around the 6lb range.
Now I am getting upset with myself. This is the second fish to shake me off that was 5lbs or bigger.
I feel a little better right after, landing this
5lbs 1oz
Guy on a deep diving crankbait...Great looking, short but stocky fish.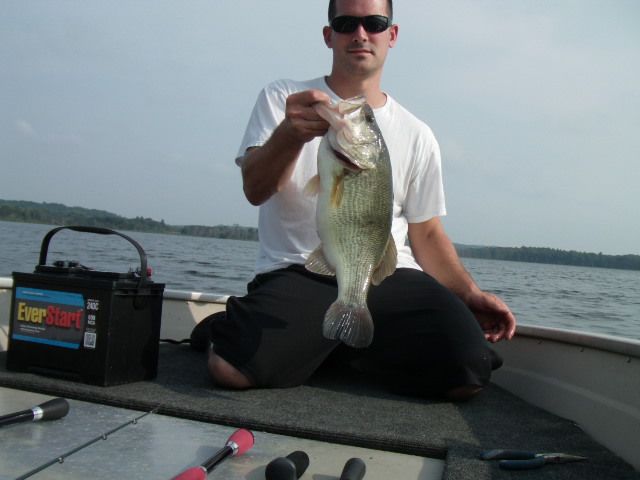 few more casts after, on my big deep diver, another solid hit. Fish on. Get her up to the boat, and its another 6lb +. Reach out, she shakes and off she goes. Now I am furious. 3 BIG fish, shaking me off. what am I doing wrong??
Few minutes later, solid thump on my jig. Set the hook, and feel the weight behind her! I knew this was a good one and I set the hook hard enough to cross her eyes. Finally, a 6lber in the boat....
6lbs even
I ended up with a few more high 3 and 4lbers but they went back with no pictures. Needless to say, they were STACKED in my favorite big fish, fall spot...this is going to be a good fall. Then the wind died down, and I could see bait balls of thousands of Alewifes just below the surface. No wonder why they were stacked here.