·
Let the fish be with you
Discussion Starter
·
#1
·
Went out with Andy(footballs) today to a Westchester Reservoir which is supposed to be protected from a West Wind. The good news is that the fishing was good when there was NO WIND, but very hard when the Westerlies blew. On Andy`s first cast he catches this 5lb. 2 oz beauty. This is getting to be a bad habit with guys I fish with, especially since I am always throwing second or 10th.
Andy pulled in a few more lesser fish until I finally connected with a lesser fish. All these fish were on bottom baits like Ugly Otters & Paca Craws.
Then my phone rings, & like a dummy, I answer it. Andy never answers his phone unless it`s his wife. While I`m attending to business, Andy catches this 5 lb 8 oz fish.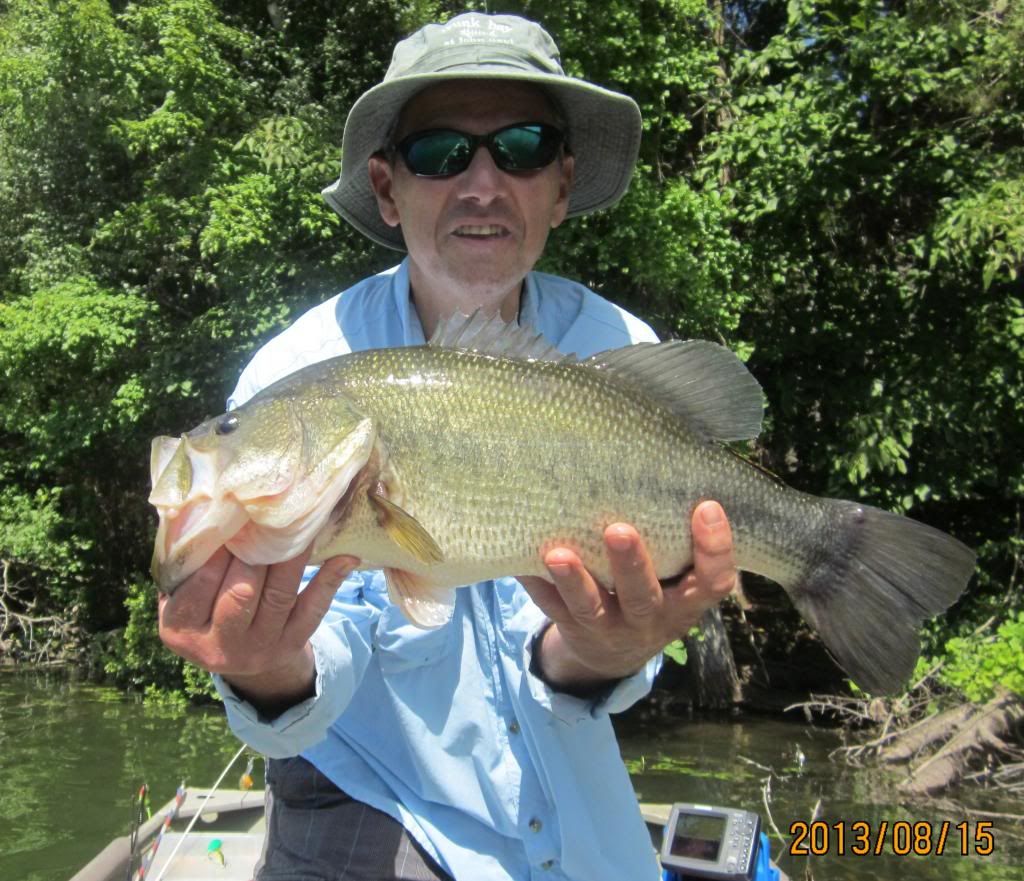 In all we boated about a Bakers Dozen, but the only picture fish were of Andy. So there you have it. Last few outings I`ve learned to take pictures of FISH I DON`T CATCH. Took years to figure this out, but now I`m getting pretty good at it.:laugh: