Discussion Starter
·
#1
·
Mark wanted to bring his Ranger up and go out on the Hatchery for a few hours. Thw weather was iffy, and he had strong winds coming in. We got on the water around 7am and got a few fish quick. All were small, and we were getting small ones in the area's I was getting the 5-6lbers+ earlier in the week. My guess is, the weather has them all out of sorts until it stays steady again. The water temps were around 66* and there was no shallow bite worth talking about. All big fish came deep, where they should be right now. Me and Mark both dropped some very good fish before we could even see them. Right before we left, Mark had a monster on that he couldnt even reel in.
Fishing was tough. Alot tougher then it has been in the last few weeks. However, we still managed to go 23-24lbs for 5 fish.
Mark got a
6lb 3oz
...and for some reason Mark makes big fish, look small haha.
right before we leave I ended up with 2 good ones, back to back...The first one went
5lbs 2oz's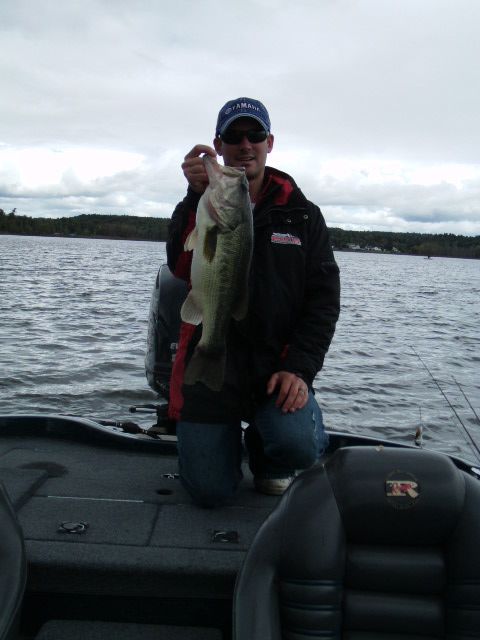 second one went
5lbs 15oz's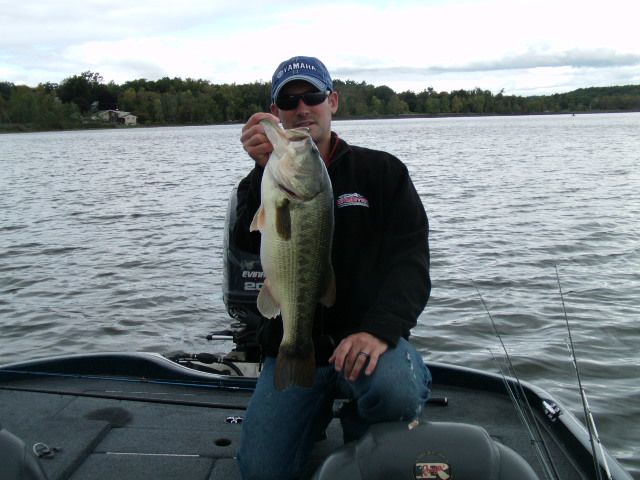 we boated maybe 10 fish between the two of us. I was going to go back out alone, after Mark left but I decided I didnt feel up to it. I will be out almost every afternoon this week anyways.