Discussion Starter
·
#1
·
Hi all,
I haven't been around these forums for very long, but I just figured I'd share with you guys the events of this past weekend here in Western New York. My family owns land down in Great Valley, NY, and it is a great location close to quite few lakes and creeks. Rushford Lake, Harwood Lake, Cuba Lake, the Allegany River and Reservoir, Ishchua Creek, etc are all within a half-hour radius from my location there. Anyway, started in the creek behind our land. Using ultralight tackle, the resident Brook Trout always provide a nice fight. This is a small one I caught sitting on our makeshift fishing platform LOL: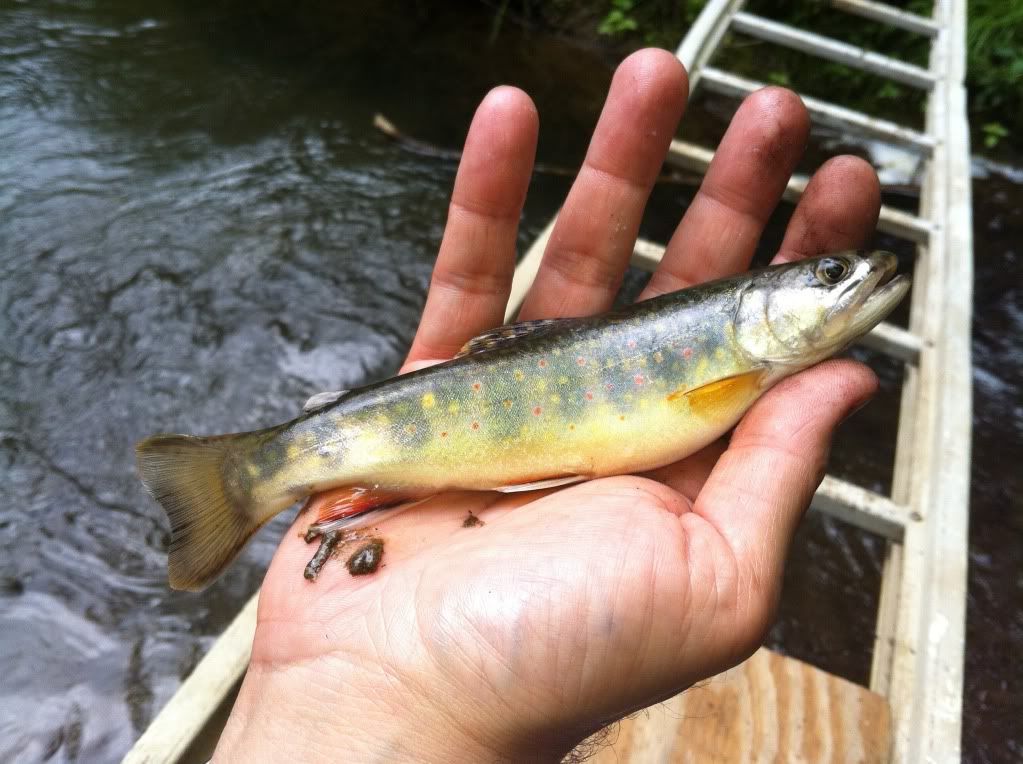 So, after a while we went to another nearby small lake called Clear Lake, in which my brother's GF's family owns some land. After a bit of looking around the lake to see what was going on, I tied a Senko on the baitcaster (Abu Garcia Silver Max) and #4 hook and slip bobber on the spinning rod (Pflueger President 6935). Dropped the Senko and almost immediately, got hit hard by this nice 4lber:
After a few more unsuccessful casts and the weather getting hot, I went to the Pflueger and caught a couple of bluegills. Then, I got another hit from a bluegill and as I was reelin it in, my line got REALLY heavy for like a second, then lightened up and sped up. I saw the hooked bluegill being chased by a huge largemouth, so I slowed down and the bass inhaled the bluegill, so I set the hook HARD!! Gave me a helluva fight, even had to adjust my drag a couple of times. Finally got her in, measured and weighed quickly. 6.83 lb post-spawn female: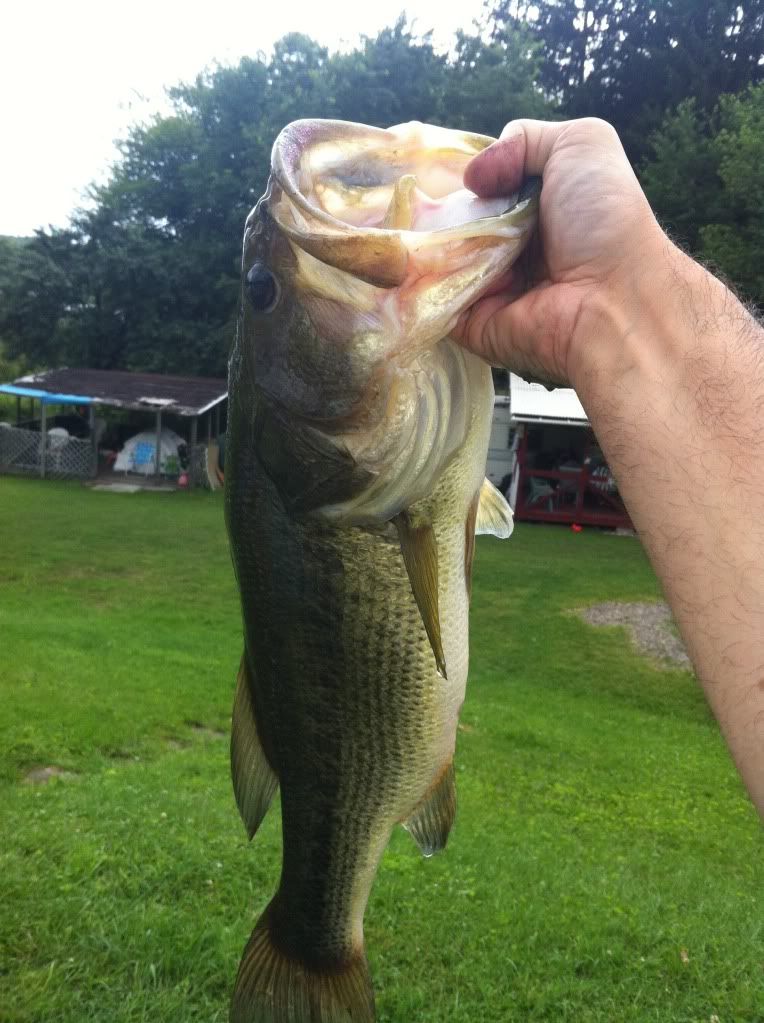 Pic does it no justice, just know that my arm was completely extended. Funny thing is, during the fight the bluegill managed to get away and swim off LOL.
After we left Clear Lake, I went to the neighbor's pond for some small bass fishing on ultralight tackle. They put up a good battle when using ultralight and 'crawlers. Just a couple here for ya: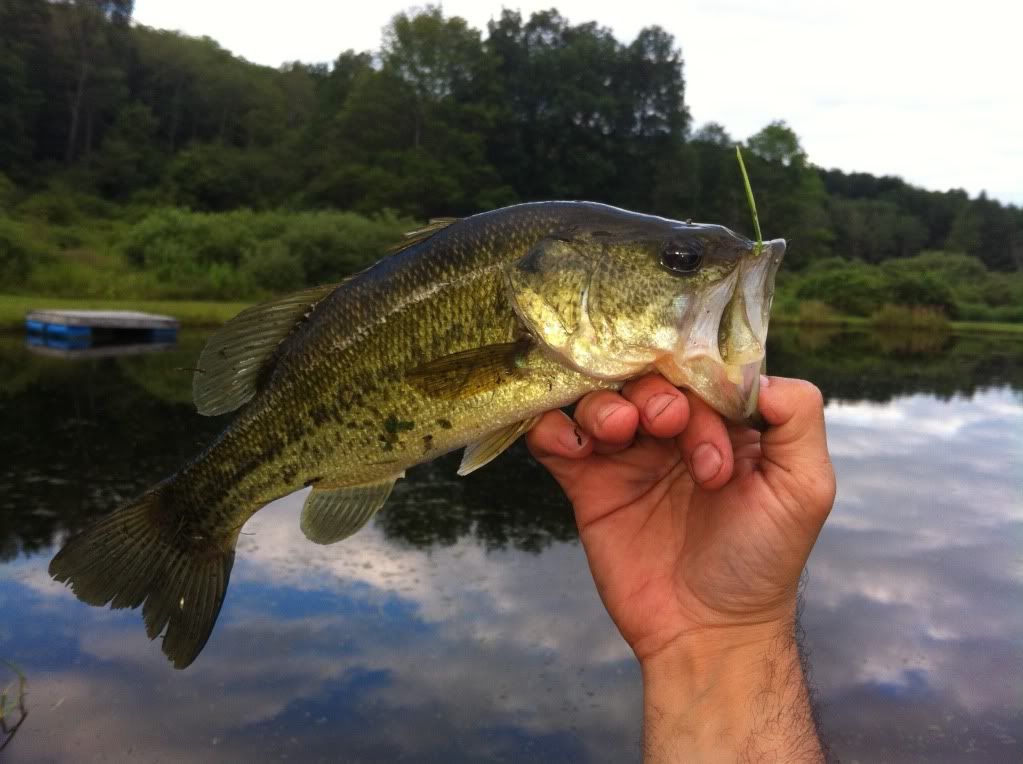 The next generation LOL: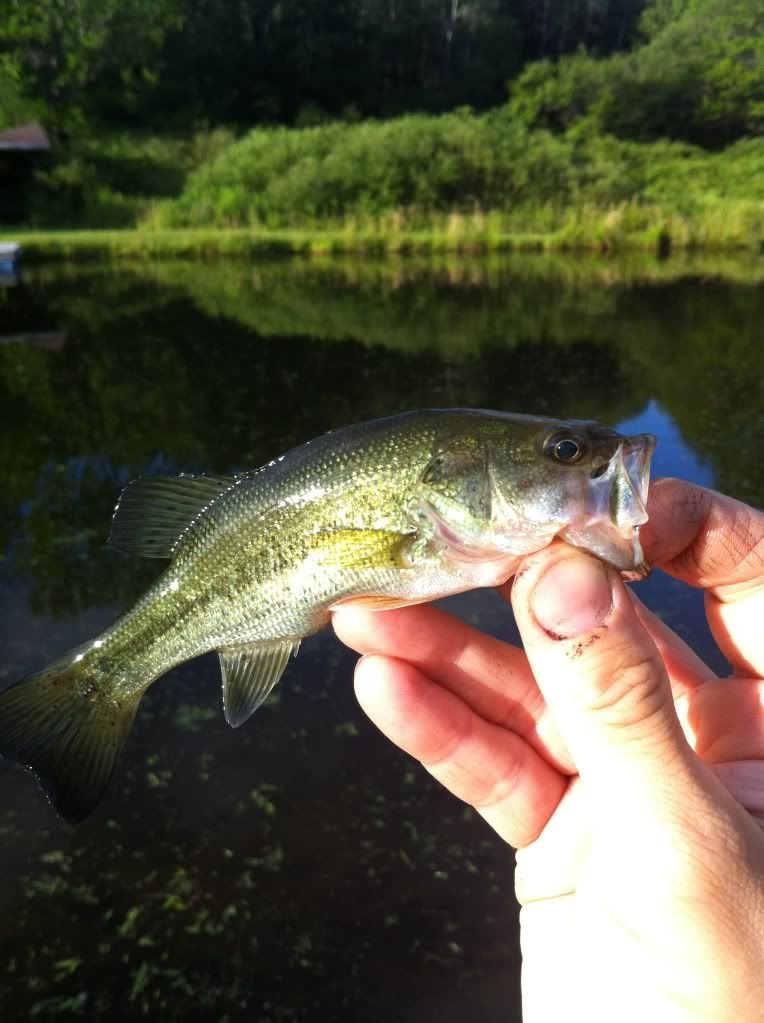 ...and a couple of healthy fish to end the night: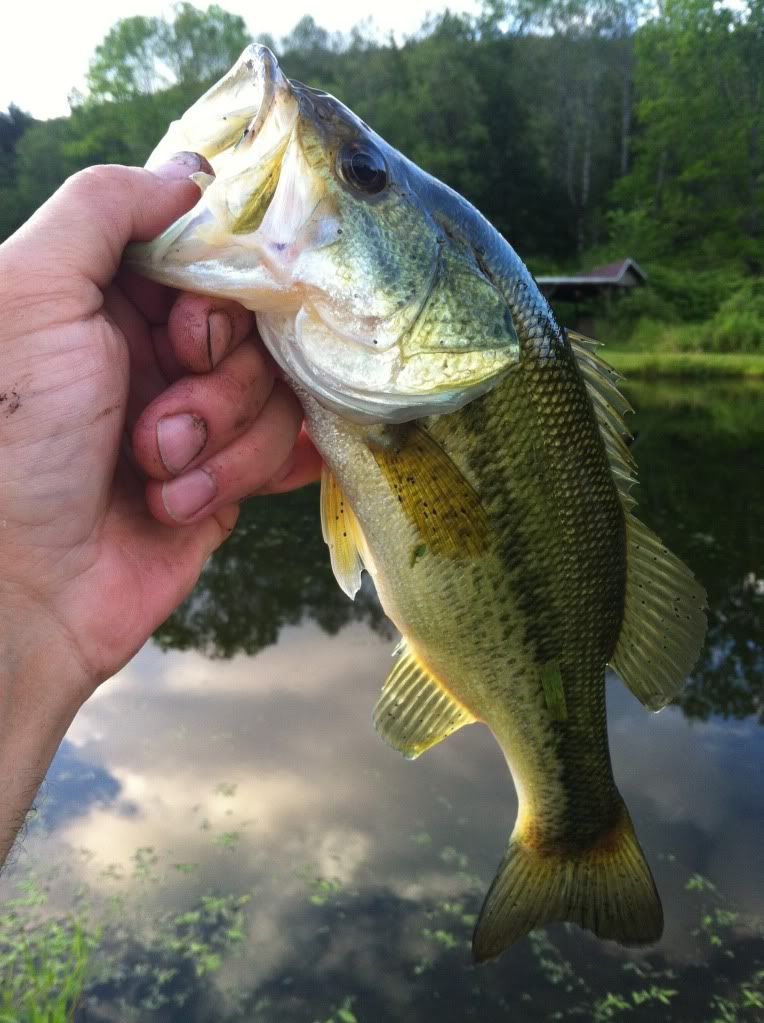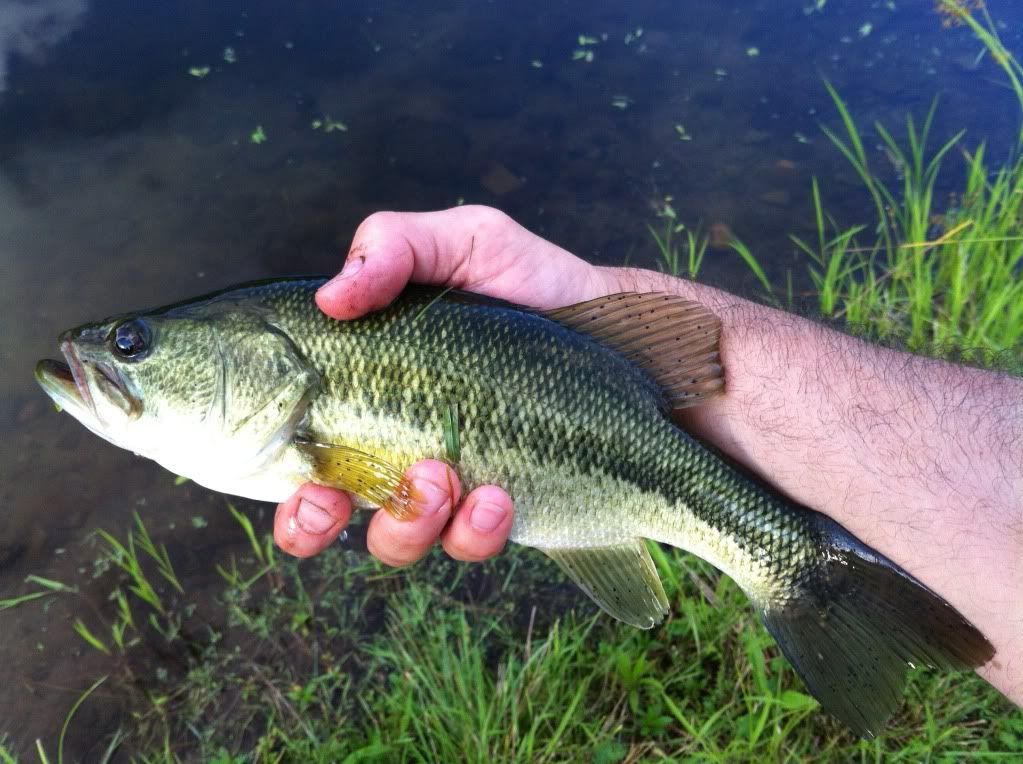 Overall, it was a productive day. Nothing crazy or overly huge, and the hot weather put a damper on things big time, but it was a good one nonetheless. I hope none of these pics are too big as I am writing this post from my phone LOL. But, in any way, I hope you all enjoy and I will post more reports as they happen. If anyone has any questions about anywhere in WNY, feel free to ask as I fish just about the whole area!