Discussion Starter
·
#1
·
This past Saturday I took my brother out on the St. Lawrence river looking for Smallies... to see if they are starting to school up for the cold water season. We fished from 15 feet to 55 feet all depths produced fish. I love the clean clear water of the St. Lawrence...you can see the fish 20 feet down watch them put thier head down and try to dog you to the bottom and any weeds or structure and then turn a 180 and head straight for the surface ...breaking the water like a polaris missle... shaking thier head trying to throw the hook.
We launched out of Morrisburg Ontario just as the sun was coming up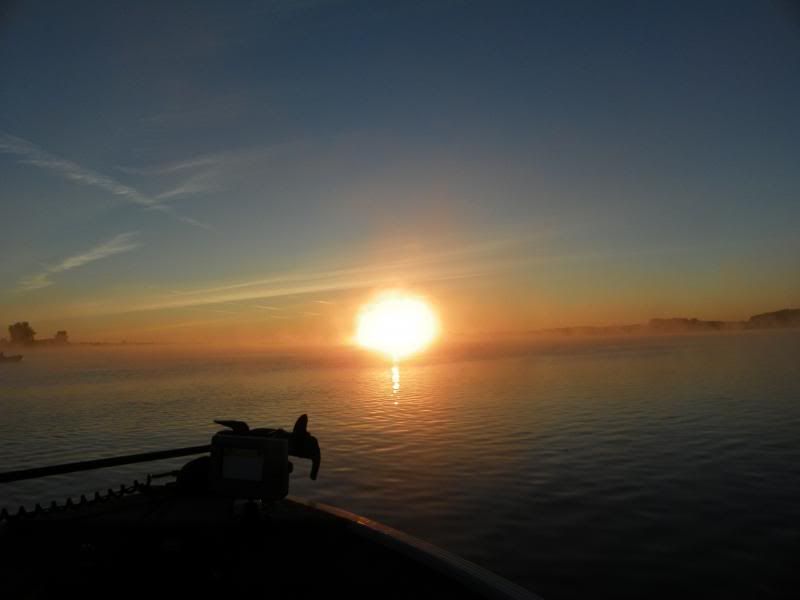 Drop shot was the tool of the day,working a drop shot in fast heavy current means a lot of trolling motor use. Mike was the first to hook up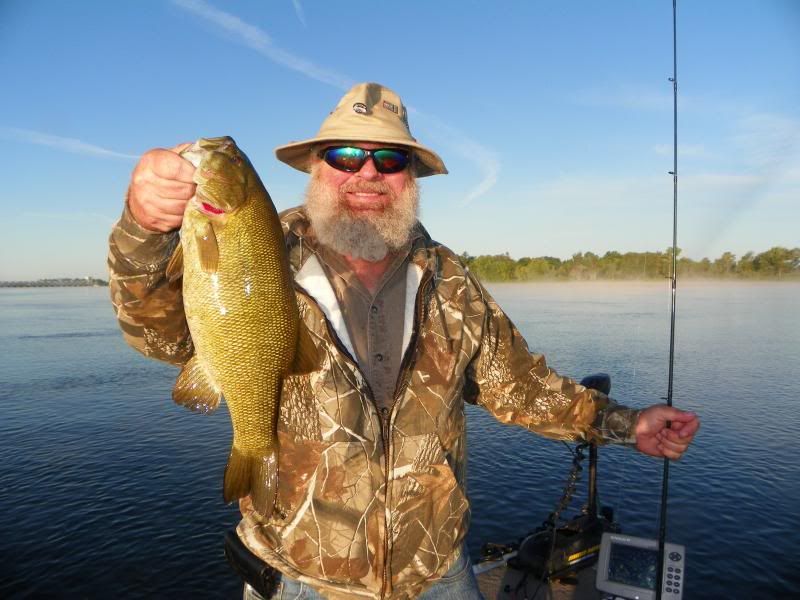 in fact Mike landed a few before I had one that stayed pinned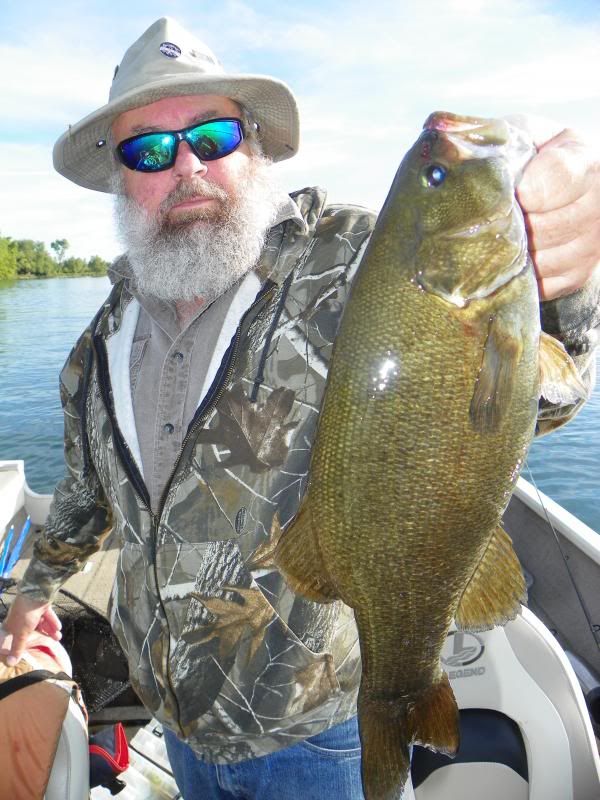 I finnaly got one to stay pegged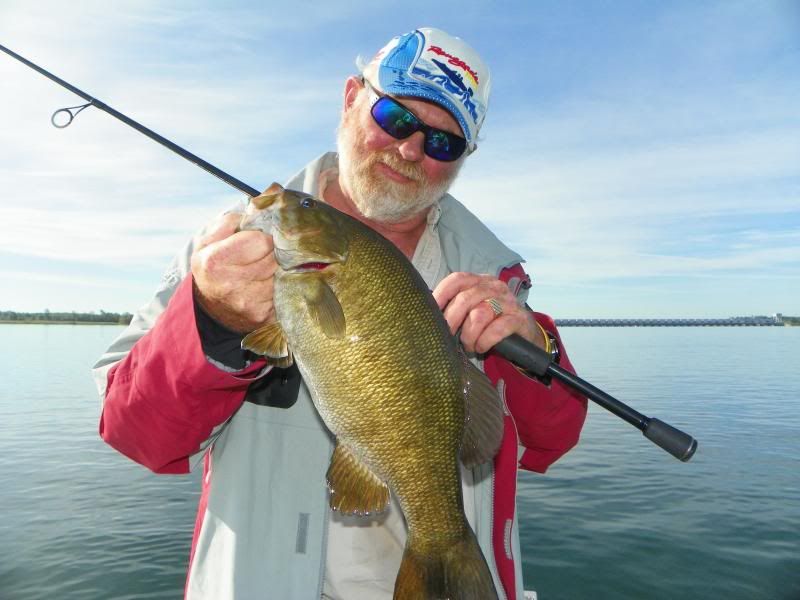 We moved a few times too see if we could find bigger fish ..again we found fish almost every where... we also got a few of these in the 20 foot mark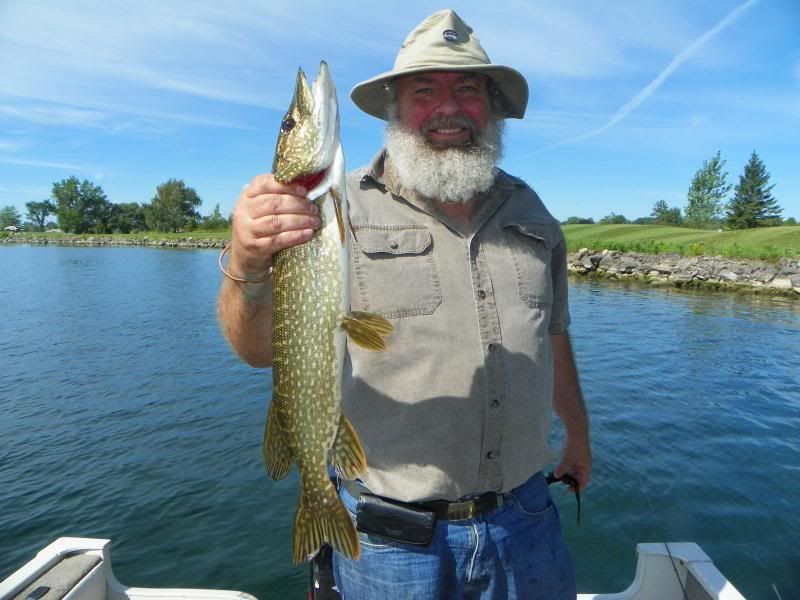 Mike with a nice smallie ...not big but just a barrel of fun fighting from 40 feet down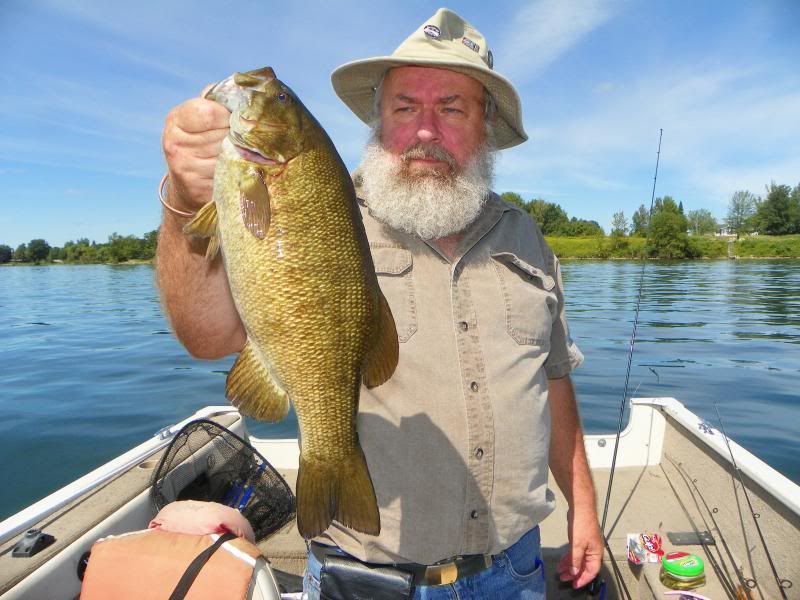 We moved up river to Presscot Ontario passing under the international bridge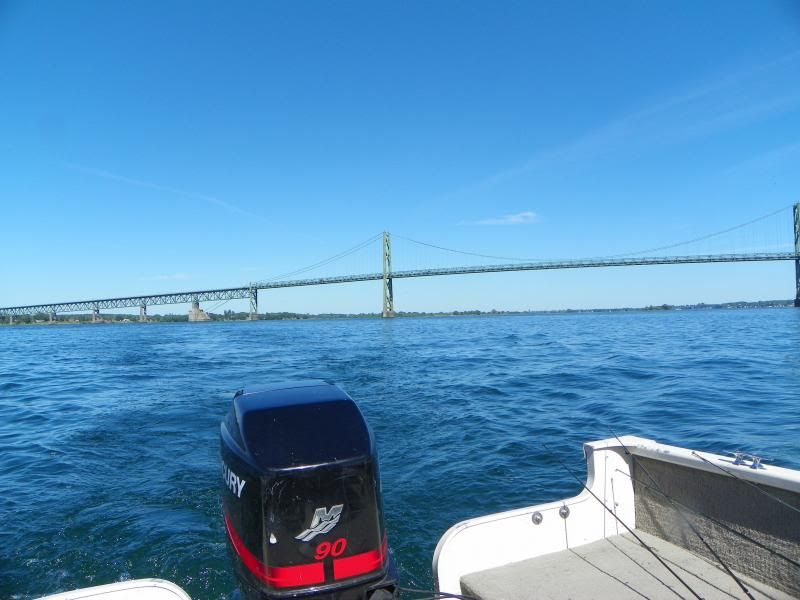 Passed the Canadian Coast Gaurd Station at Prescot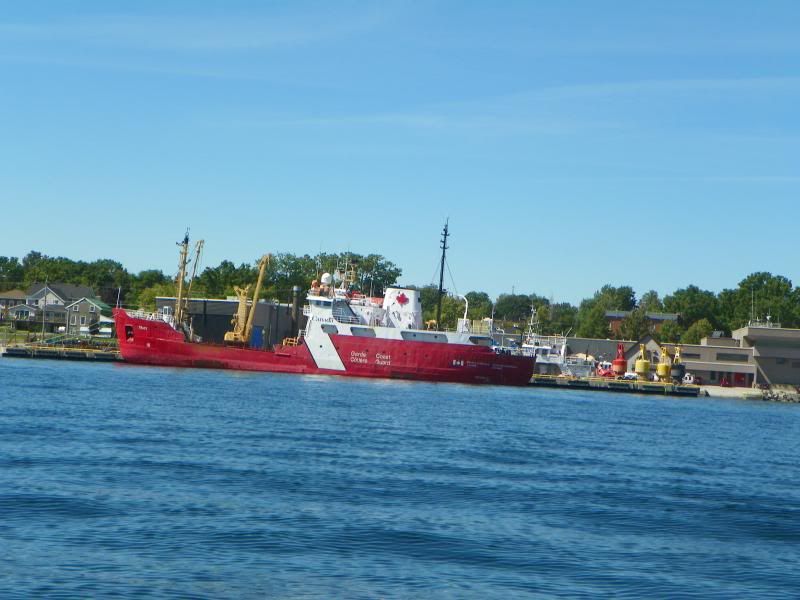 we had to dodge a few of these out there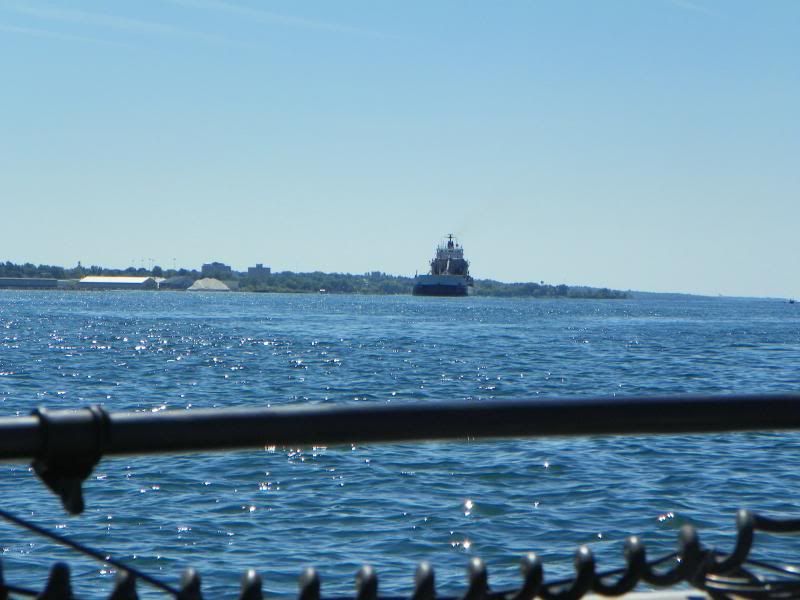 from there we decied to sit back and take a lazt boat ride down the St.Lawrence ... beautiful body of water.
I was using a Shimano Crucial Drop shot Rod with a Stradic CI4 reel with 8 pound "P" Line Floro a home made drop shot weight, and using a variety baits... Gulp alive shad, K.O. Minnows, Senkos ..etc.