Discussion Starter
·
#1
·
Got out 7/7/13 with my Buddy Dan for some night fun in the moon light shadows… well wasn't much night time ninja action.. we launched 9pm, water was 85, normally it is 76-78; thanks heat wave. We caught good numbers only around wood cover but nothing picture worthy, although I did have two monster blow ups on the frog under pitch black trees but they completely missed it.
About 5am the fish started cruising and I connected with my first good fish of the trip on a black popper on the 3rd pop BOOM, CRUSHED IT.
3.2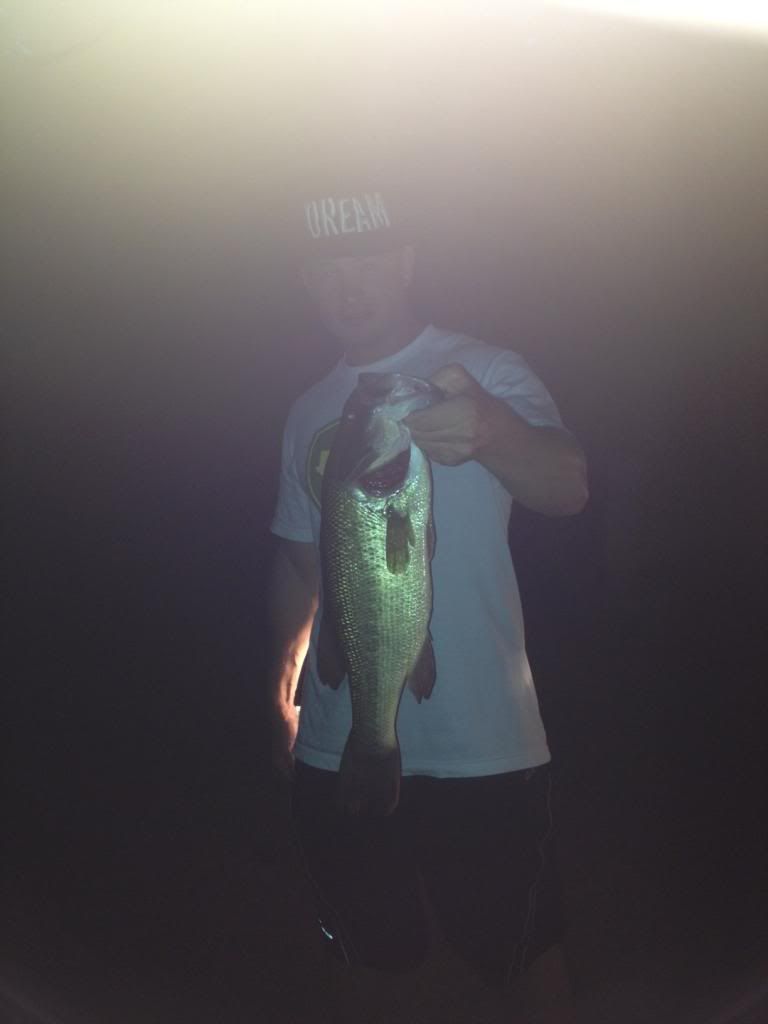 I was alone at this point but near the launch and had to wake Dan up because beer + night fishing = you fall asleep on the boat, snore, and mid snore ask me in your sleep "do you do shrugs for your traps?" lol.. Dan is done with his 3-5 am nap and its go time.
We start flipping and Dan gets his first good fish of the trip.
2.14
A cast later flipping
3.14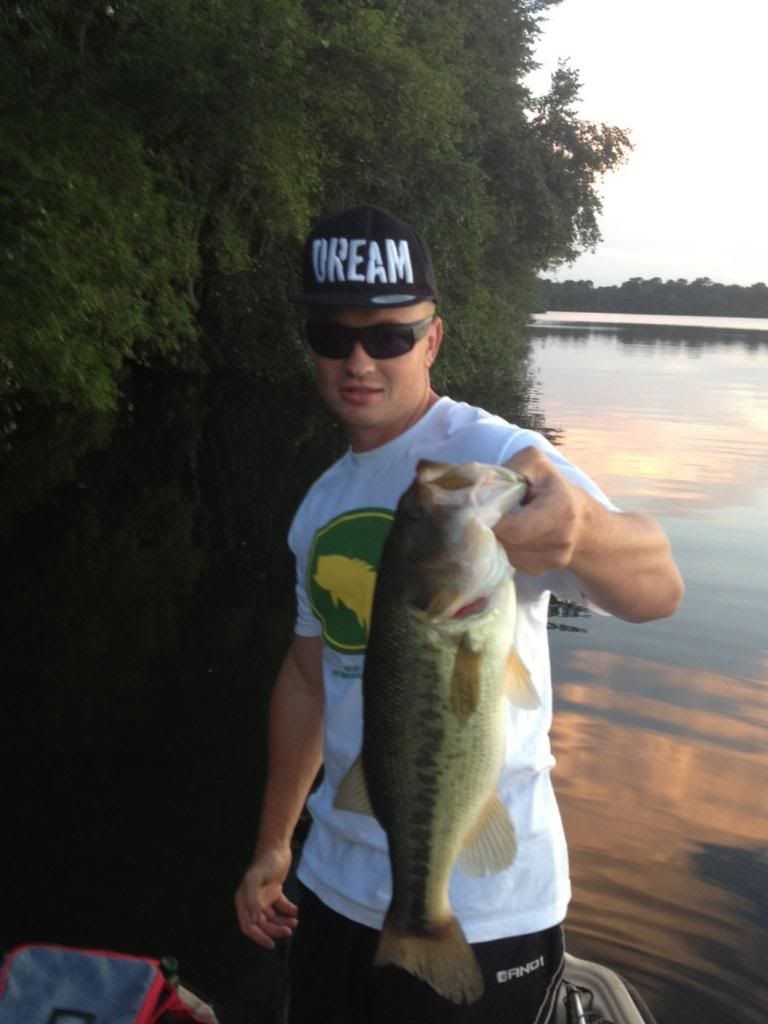 At this point the fish are telling me their starting to feed now because water temps are at the lowest in the morning @ 83. I tell Dan lets go deep and try to get a big bite. I also at this point downsize my weight because my last few fish came on the drop I believe because hot water = low oxygen in result fish suspend. Well pays off because soon as I do that wham
5.13 on the drop.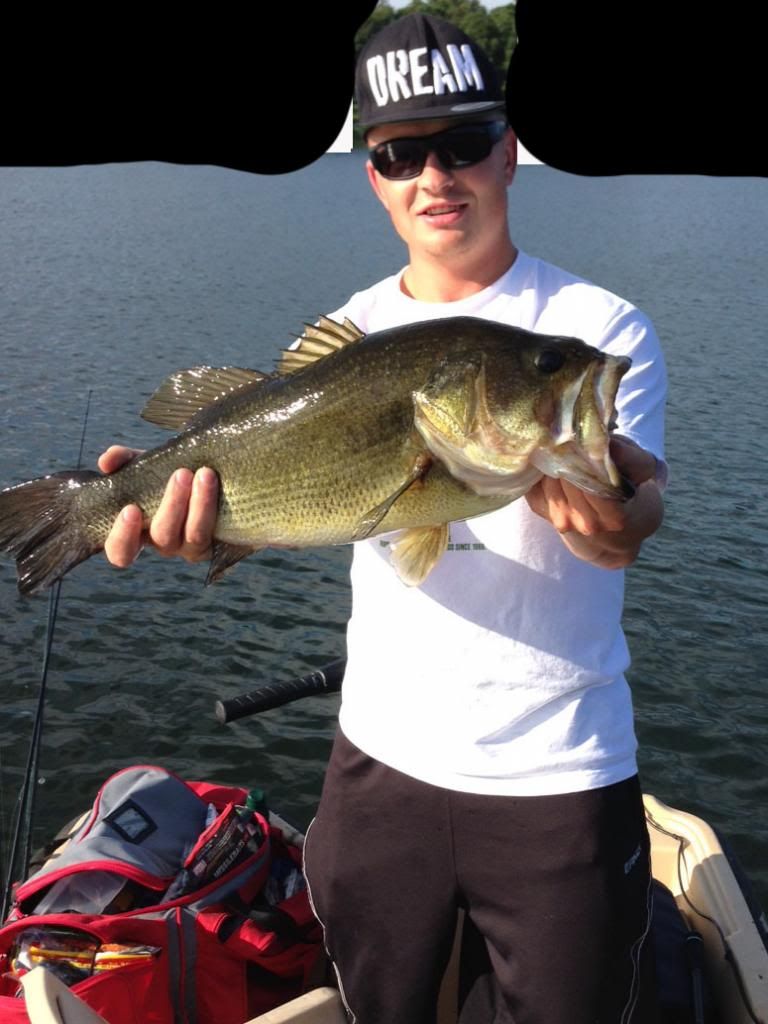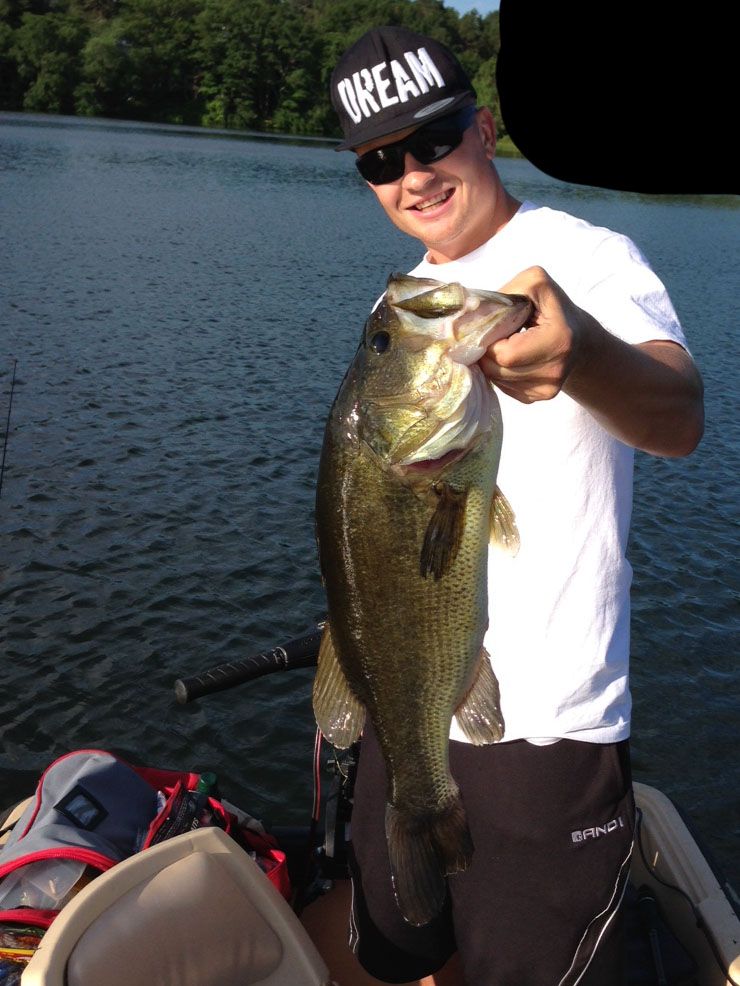 This fish had one of the biggest mouths and shoulders I ever seen, I could not believe how light she was… just had no weight to her, still happy to have gotten a solid fish after weeks of not being able to connect with a fish bigger then 3lbs.
We continue flipping for the next hour until 9am and Dan the man lands his pb for the year *( only because he hasn't been fishing much*)
4.4
Had an awesome time, we had approx. 25 fish, glad to see fish moving into the summer pattern and showing up where they should be, hopefully I can get a 6 or better soon, all I can do is keep dreamin and never stop chasing them.