So I got to work on Thursday and it was overcast and looked like it was about to rain, cool.. I put in for half a day off and worked until 11am so I could get on the lake by 1230 in hopes of catching a good bite. I pick up my buddy anthonyC and we head out.
The rain started around 10 am and must of ended about 40 minutes after we launched and pretty much so did the bite.. Now the sun comes out =( we got a small fish about every hour. we tried deep, medium, shallow, in the trees just nothing produced. I just figured the fish were there but just not biting and I had to keep at it. APPROX 4 pm ish I stick a 3lber, didn't take a picture but it gave me some hope. about an hour later I stick this 4 on the drop in deep water.
I continue the same pattern and around 615 ish I stick this beautiful 5.6 that looked like a dam 6-7 lber in the water, another massive head and body just no weigh tto her.. She did give me one hell of a fight and salavaged the day.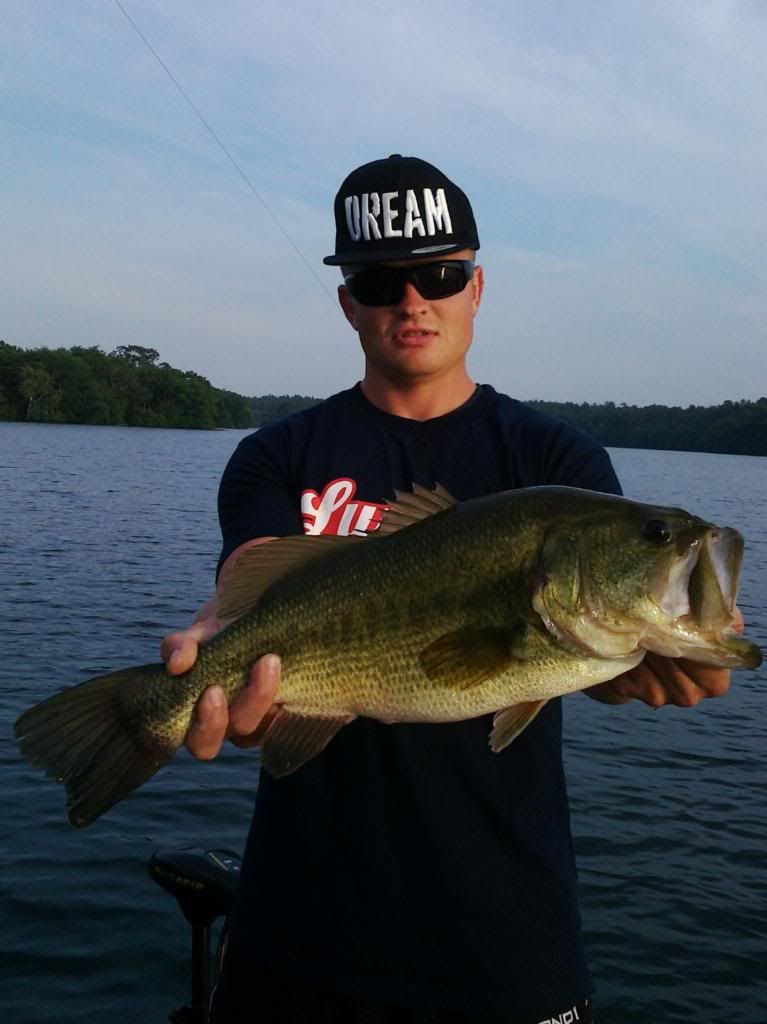 We left shortly after, id love to say the fishing was great but it was very slow but we did manage to produce a few good ones, I guess it was worth the day off =p
PS- Anthony caught no big fish because he wore a "slytherin" hat on my boat.. I literally threw it out of my car when I picked him up and said hell no.. TEAM Gryffindor Biatch!>:laugh: I also had to use the bathroom so I walked by his room and he had this poster on his wall..
I dunno guys kinda weird but I don't judge people