Discussion Starter
·
#1
·
We had our final points tournament yesterday on Lake Erie. Three guys were all within a couple points for the top spot so it really was going to come down to the wire. For two of those guys it would be first time sitting in the AOY position.
The lake greeted us with a stiff NW breeze and cold front conditions. The prefishing I had done in the two weeks leading up this showed me bigger fish (or any fish) were not bunched up in big numbers anywhere, or at least anywhere that I found. By days end Bill Melick (GL1) took top honors in the tournament with 18.57 and I believe that may have been Bill's first win with the club. Nice job Bill!
Out of the three in AOY contention, Bob Elliott came to the scales with 15.86 pounds, and that was more than enough to take top honors for the entire season. This is Bob's first time in the AOY spot and he told me yesterday he has been waiting 24 years for this. lol Great job Bobo!!!
Erie Results
2013 Final Standings
Some pictures from yesterday.................
Bill with a couple from his winning bag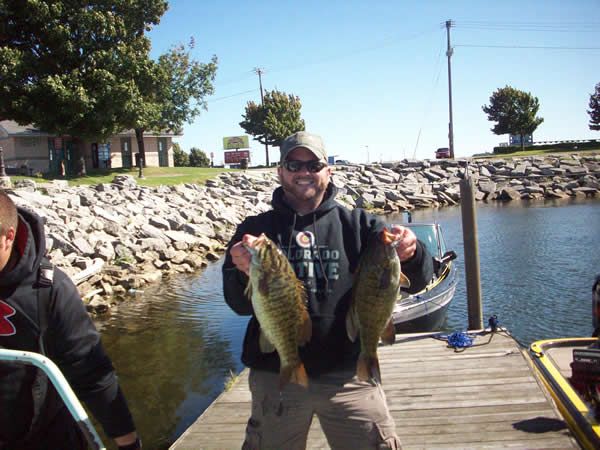 Ted (jiggin-n-piggin) with a couple from his 17 1/2 pound 2nd place bag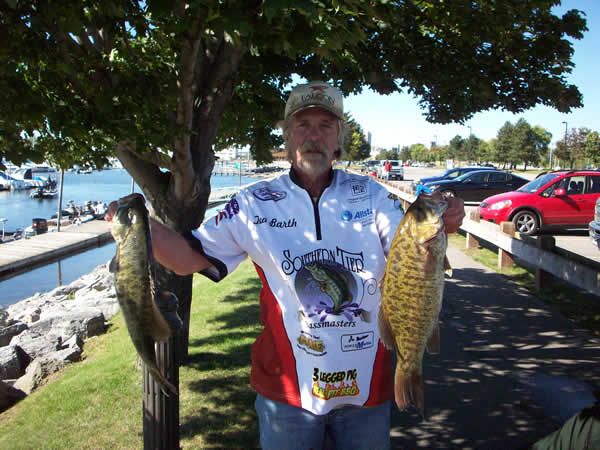 Bob with a couple from his 15.86 pound limit that secured AOY for him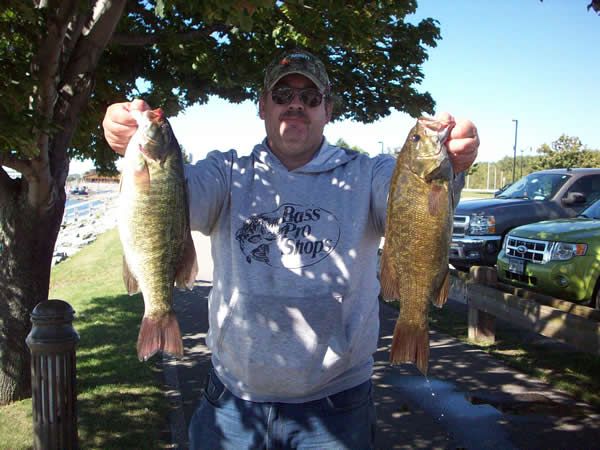 I had 16.49 for 4th place yesterday, and took lunker with a 5.43 pound smallie. That big fish took a dropshot like all my other fish and when I first got a glimpse of it I thought for sure it was a drum so I started cranking it in a lot faster just to get it in quick. Well, it took air right next to the boat and it wasn't a drum! My trusty 8 pound Vanish held up just fine though :thumb: