·
Let the fish be with you
Discussion Starter
·
#1
·
Been away for nearly two weeks & sad to be home. The trip & fishing is ALWAYS GOOD when you have good weather, & we had very nice weather. Drove up Friday the 23rd & had beautiful calm, cool sunshine Saturday & Sunday. Everything was biting, & I was a happy guy. Monday 8/26 was the only rainy, nasty day. Great day for me to play hero & took Nanook gift shopping.
Marks wife Lucy & Alans wife Betty took my wife to Kingston on Tuesday, so I was free to fish all day with Mark. We caught about 25 Largemouth with a bunch of 4-4 1/2 lb fish. ALL ON JIGS!!:clap: Then the fishing got better. You just have to love this place. As good as I thought I was doing. Dick Garlock & Bob Marceau went down to Henderson Harbor to check out Brandon Paluniaks hole. Dick said they only caught 12 Smallmouth, but 5 were over 5 lbs with Bob having a 6 1/4. Real hard to cry for them on their "poor" day. Dick also won two tournaments on the weekends having about 21 lbs each tournament. I had 23 lbs on one of those days but the guys wouldn`t give me any money. Something about having to enter. Sore losers.:laugh:
Wednesday thru Friday provided more of the same, but I was crying/happy that I lost a GIANT, GIANT Smallmouth. My Big Swimbaits were doing very well on Pike over the weeds, but an errant cast into deeper water had a Ggundo Smallmouth crush it. I thought I had a big drum until it jumped near the boat, & slung the Jigged Swimbait back at my head. It actually made this 6lb 2 oz Smallmouth look small.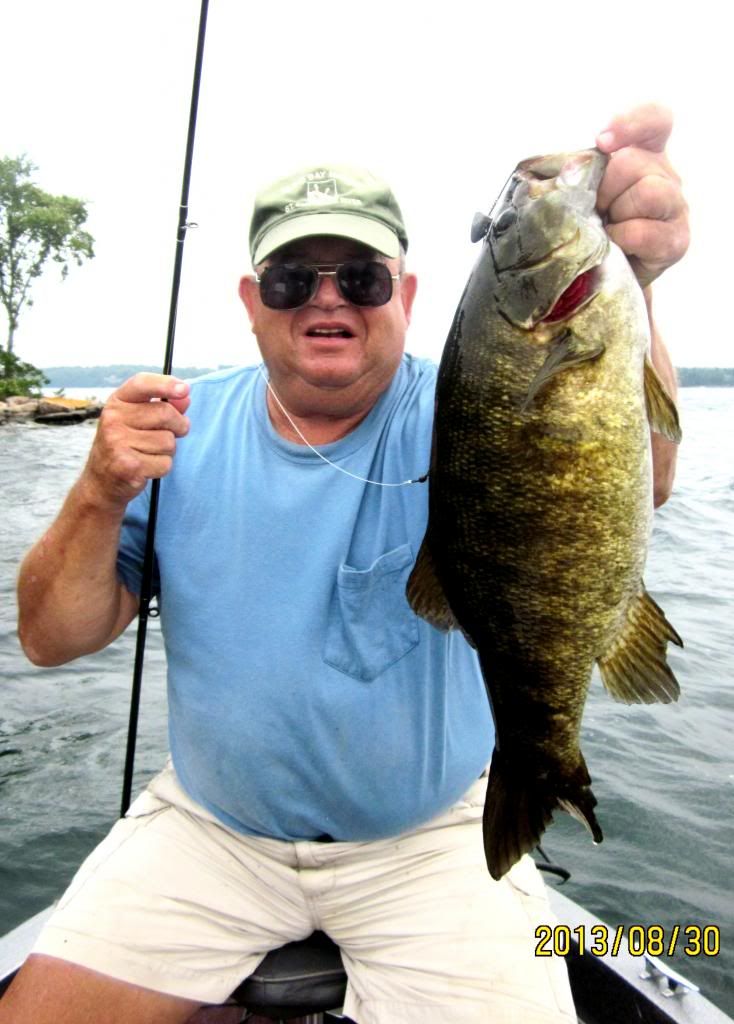 Wednesday night we ate these guys as I fileted a small Pike & nice Walleye that fell to my 1 oz. Jig & worm.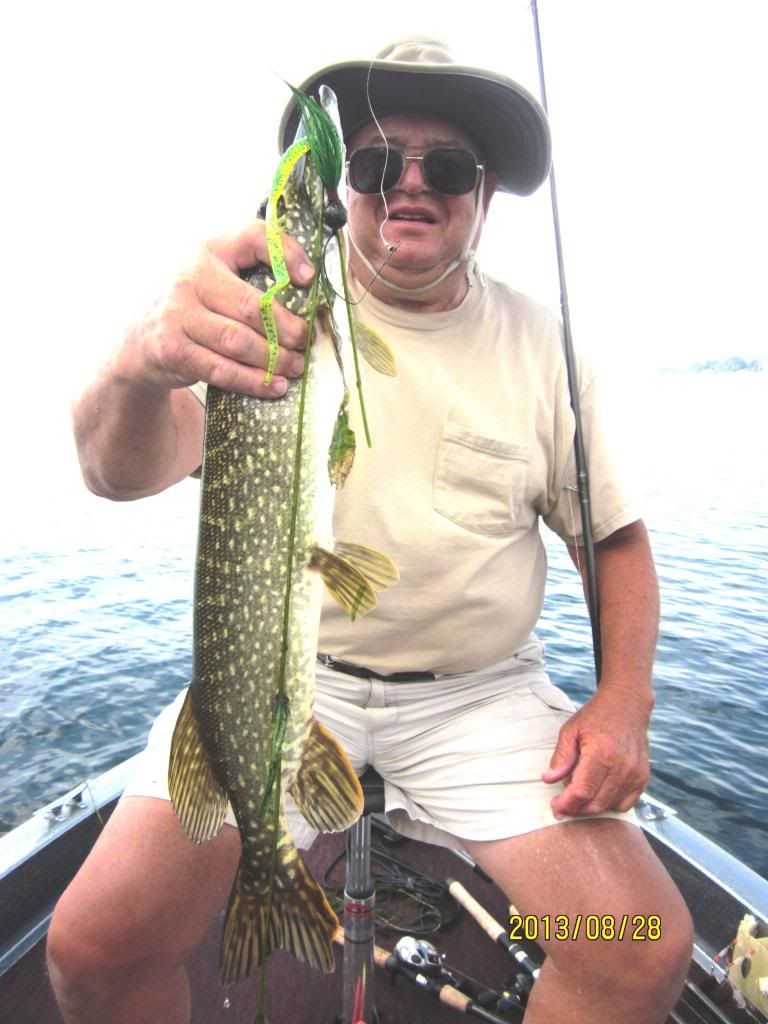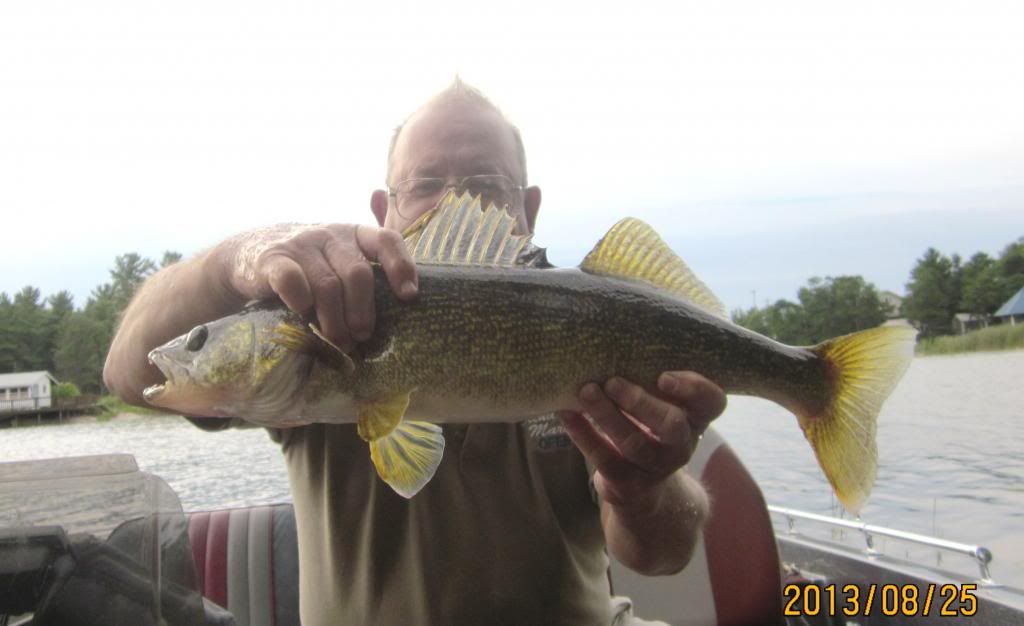 Everybody loved this fish fry. As far as I`m concerned, the two best tasting fresh water fishes.
Here are some more pix of some of the nicer Largemouth caught.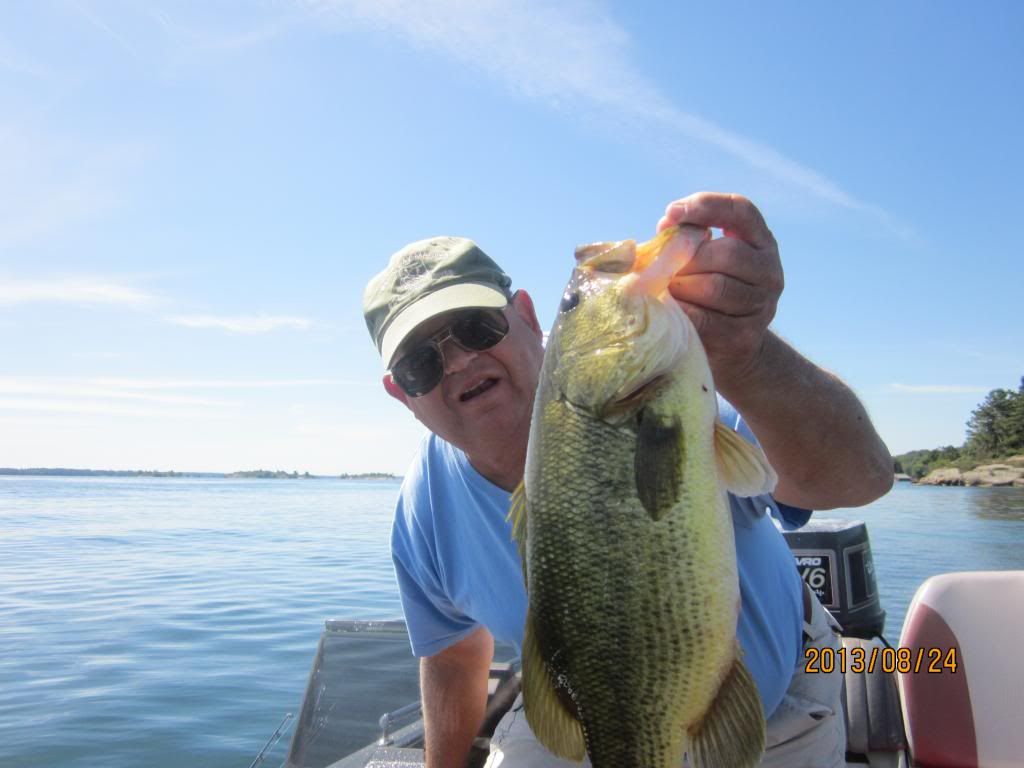 Heres sourpuss Mark who refused to show off one of his 5 lbers.:laugh: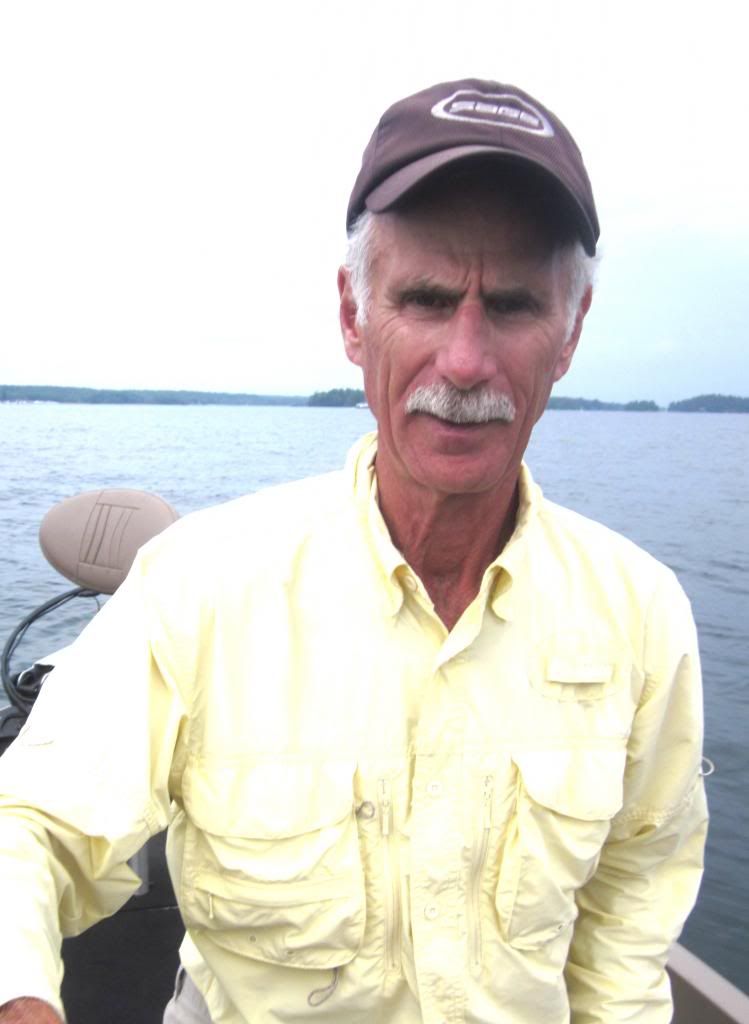 Just a fun week that sadly had to end. Thanx for reading. Marty